How to update a member's offer without losing their progress data. What to do when you need to change a student's rate to a higher one.
---
In this article:
---
How to update the tariff?
If you want to increase the tariff for a student, we do not recommend deleting the previous access. Just add another one to the same product at the new rate - the corresponding offer.
Click +Add product.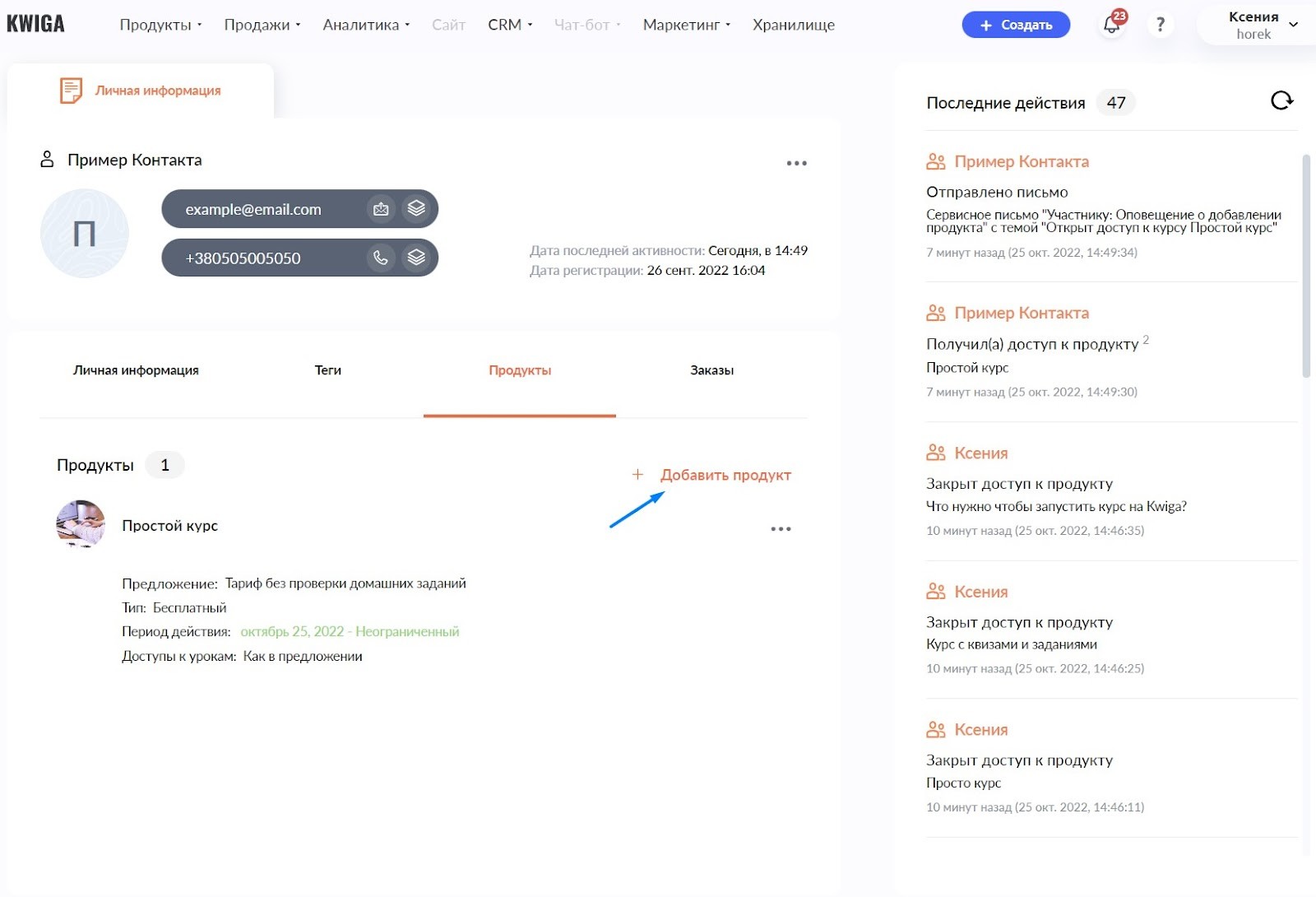 Select a new offer and Save.
The student will receive a notification about the opening of access with a new tariff. He will continue to progress on the course, but new lessons will open, according to the settings of the new offer. If the new tariff includes accompaniment by a curator, then this option will automatically turn on.
You don't need to remove access to the previous tariff!

If the student handed in homework assignments during the course, they will also remain.
To link to the curator - just add the student to the appropriate group. But note that in this case, all the answers that the student gave earlier will not be visible to the curator.
How to add a new tariff?
Tariffs on Kwiga are created and edited using offers. In the top menu Sales - Offers , all created options for accessing your product are displayed.
If the required tariff has not been added before, create it by clicking the +Offer button.
Or copy one of the existing ones and edit it.
How can I see what the student's tariff is?
Information about existing contacts on Kwiga is available in the top menu of CRM - Contacts.
We recommend using search and filters for convenient work with the contact list. To view detailed information, click on the contact name and go to the Products tab.
This tab displays the name of the available product, as well as the name of the offer (tariff), its type, validity period, and lesson information.