When thinking about the structure of your educational project, you probably considered the option of adding ready-made courses. This type of content is available out-of-the-box and significantly simplifies the work with the product. The result is high learning efficiency with less time and money.
However, even such a universal solution has its pros and cons. Besides, what exactly do the courses provide? Can you add them to your site? Let's consider this question in more detail.
The Concept of Ready-made Courses
They are unique content that can be instantly connected to your learning material. Such online courses are available on educational platforms and individual websites. It looks simple for a student: find the preferred and start the learning process.
Usually, ready-made materials are a combination of text and video tutorials. As for the grading system, there can be various options:
Testing after passing the topic.
Testing after passing the module.
Testing after completion of the course.
Also, gamification elements are added to such electronic courses as a rating system and badges for specific successes. At the end of the online course, the student receives a certificate presented to a future employer at an interview.
As in the case of custom classes, eLearning creators can track student progress through the dashboard and collect feedback. All this allows you to make better material for future students.
Although off-the-shelf online courses are not always ideal, they are an excellent start for new educational platforms with limited resources. Indeed, with the right approach, you can achieve outstanding results.
Pros of Choosing Ready-made Courses for the Educational Platform
What are the primary advantages of connecting ready-made material to your online learning platform? Here are the top 6 main benefits of this approach:
Wide Choice of Topics
If you are just getting started with an educational platform, you probably have a list of course topics. You are guided by it and looking for educational material. Fortunately, now you can find tons of ready-made courses on popular topics that could engage the target audience.
There are many content providers in the market. However, not all of them may meet the requirements of your business. Therefore, when checking out a content provider, check your list of topics and choose the best offer in terms of structure and quality.
Here is a list of popular topics for which ready-made online courses are available:
Programming
Business Skills
Personnel Management
Personal Growth
Design
Yoga
Foreign Languages
Banking
Video Editing
Digital Marketing
Entrepreneurship
This list is incomplete since the number of topics is in the dozens.
Variety of Learning Content Formats
Not all ready-made courses are a collection of boring and monotonous videos with a formal tone of communication. The learning material can be shown in various formats, like turnkey courses and microlearning lessons. Users can study 24/7 and on any device (smartphone, tablet, or PC). Many ready-made online courses have mid-term or final tests to test knowledge and practical tasks to consolidate the new information.
A wide variety of formats helps you make more personalized content and track the students' progress. Moreover, this approach guarantees your target audience the most rewarding learning experience. Thus, students under 30 prefer short lessons for viewing on a smartphone, and people over 50 prefer a more formal and rigorous e-course. But, of course, it all depends on the correct positioning.
High Efficiency
We have already said that most turnkey online courses contain tests, quizzes, or open discussions that allow you to remember important points and fix them in long-term memory. Moreover, the online format allows learning on the job (especially when it comes to micro-learning).
When companies with 500 and more employees started spending 25% of their time watching instructor-led short video tutorials, they were able to increase their ROI by 380%, according to a study by the Training Industry.
General Knowledge Storage
Sometimes, you need to launch a specialized e-course for a limited audience. But when we're talking about general topics, you do not need to jump through hoops trying to create something unique. Instead, you can use turnkey materials for learning a foreign language, design, or some programming languages.
This approach helps to save valuable resources to create more specific eLearning material (for example, personal growth). Moreover, ready-made online courses are an excellent option for self-study. Users can create their plan to study; therefore, training effectiveness increases significantly.
Constant Updates
Furthermore, the courses are constantly updated. Therefore, students always have access to relevant content that will bring exceptional benefits. It is one of the main advantages of ready-made learning materials for new educational platforms that do not have enough staff to update the modules constantly. When choosing the perfect learning content provider, be sure to ask how often they refresh courses or remove content with poor student reviews.
Faster Learning
When you find out what your target audience is interested in, you do everything for the fastest and most effective learning. Therefore, you must use all possible options for educational content, including turnkey online courses. Such training material reduces the time spent on developing and launching training modules. And the lower the costs, the higher the profit.
First, you need to decide on a strategy and identify the main topics for getting started. After that, you can get ready-made courses from the content provider and launch them on an educational platform. Such material does not require additional testing and analysis, which means you can start as quickly as possible. The sooner users pass courses, the sooner they use their new knowledge in practice. As a result, the percentage of completion of training videos is growing.
Is Ready-made Training Suitable for Everyone
Despite the clear advantages of off-the-shelf e-courses, they are not suitable for everyone. Sometimes a more personalized approach is needed. If you analyze your target audience, this approach will help you maintain a top-notch experience.
For example, individual training is helpful in the following cases:
Teaching students popular skills or promoting an educational platform
Launching a unique course that has no analogs
Plans for scaling the educational website in the future
You can also create custom e-courses on a particular topic. For instance, you have launched a successful business and want to share your experience with your students. Another example: a programmer/designer/psychologist with a worldwide reputation intends to launch a course on your learning platform.
It doesn't matter whether you have launched an educational business now or are already successfully operating in the market. Turnkey e-courses can bring significant benefits to your business. The main thing is to use resources correctly to achieve success.
Use the Maximum Potential of a Ready-made Material
If you use turnkey learning solutions, you must know how they benefit students. How to achieve outstanding results with off-the-shelf courses? Here are our tips:
Choose the Right Educational Platform
The main advantages are ease of use and high efficiency in obtaining new knowledge. It is necessary to choose the right LMS compatible with the turnkey material. Check if your educational platform has tools for adding third-party learning modules. They should be highly usable and have an intuitive design.
Adapt to Your Needs
You can always make your ready-made courses unique by adapting them to your website. While you can't change the structure of your learning material, content providers allow you to change how it looks.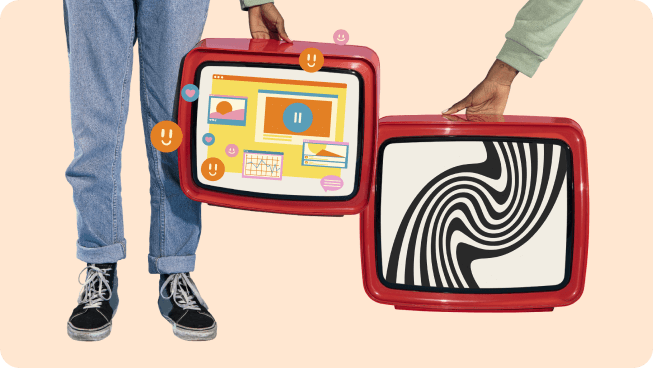 For instance, you can add an online course as a standalone offering or as part of a more comprehensive webinar series. In essence, students will use your platform with a familiar interface, but the training will be based on off-the-shelf material. This approach makes it even easier to work with content.
Combine Different Types of Online Courses
This approach will allow you to integrate the advantages of both ready-made and custom formats and get the most out of them.
So, you want to teach your target audience the basics of web design. First, you can add a turnkey course to the site with initial recommendations and an introduction to essential tools. Your next step is to create a complete e-course that covers all the vital topics related to web design.
As a reminder: for turning this approach into an effective one, make sure you choose the suitable LMS. It should allow adding off-the-shelf material and recording custom training videos or webinars.
Using both types in your work, you can take more time to create unique content for your target audience. At the same time, your students will achieve their learning goals and successfully apply the knowledge you have got in practice.
Are There Any Drawbacks of Using Ready-made Courses
Turnkey content has one major drawback that can affect the learning experience. As the name suggests, it is an off-the-shelf solution. It is impossible to change the e-course structure, so it may not reflect the needs of the students or your business. Therefore, it is best to use out-of-the-box content as an introductory course and record your video tutorials for more detailed explanations.
However, the advantages in learning speed and accessibility outweigh this nuance. Therefore, a ready-made electronic course is an excellent solution for launching an educational platform and its further successful development.
Conclusion
Let's sum it up. Turnkey training series can meet the needs of your business. First, they are available to everyone and can be freely integrated into the educational platform. Therefore, most companies need to launch courses storage to answer students' questions.
However, some unique topics require you to record your own online lessons. For example, whether you want to offer an innovative method for learning English or promote the course of a prominent designer or marketing manager, you need to forget about the ready-made approach. In this case, it is necessary to create an advanced e-course with unique content.
As a result, it is worth realizing the benefits and drawbacks of ready-made courses and determining their benefits. After all, you can always combine both formats and successfully develop an online learning platform.
We hope that you found our article helpful. If you still have questions about ready-made courses, write them in the comments. We will answer all questions and analyze the most interesting ones in new articles.