Online learning has recently witnessed a remarkable surge in popularity. Being popular and demanded long before the pandemic, online courses now promise the most flexible, engaging, and cost-effective professional and personal development opportunities.
In this article, we decided to overview the most popular directions for online courses in 2023 so that you can choose the most relevant and exciting course that aligns with your learning goals and personal preferences.
Why Are Online Courses So Popular in 2023?
According to statistics, there will be 57 million people learning with the help of online courses by 2027. So, what makes them so in demand globally? Below are the main reasons why more and more people worldwide choose this learning option.
Flexibility. After subscribing to an online course, you can study the materials at your own pace, access course materials, and participate in classes from anywhere and at any time. They are perfect options for learners with busy schedules.
Diversity. Now, online courses cover the widest possible range of subjects and disciplines to study. With their help, you can learn anything you want - from baking cupcakes to managing IT projects. There are more than 130,000 trustworthy online courses on Udemy only. Most of them are created by renowned experts. For example, you can access online courses from Harvard University and other leading educational institutions.
Cost-effectiveness. Taking an online course is significantly more affordable compared to traditional learning. They eliminate commuting and accommodation costs, and materials are often provided digitally, reducing the need for expensive textbooks. What's more, there are a lot of online courses you can take for free and discover whether a specific direction interests you. For example, Hubspot offers a great range of digital marketing courses free of charge.
Continuous learning. Online courses are the best options for people who like learning new things, discovering new concepts, and upgrading their skills. Instead of enrolling in the university each time you want to learn something new, you can opt for micro-learning coupled with a lifelong learning approach, staying updated with the latest trends, advancements, and industry practices.
Equal access to knowledge. Traditional educational settings often have limitations such as geographical location, financial constraints, or physical disabilities that can hinder access to education. Online courses break these barriers down, creating learning opportunities for students from remote areas and socioeconomic backgrounds.
The Most Popular Directions of Online Courses
Below are the subjects and directions popular among online learners worldwide in 2023. Take a look at them if you also want to acquire a trendy and relevant skill.
Technology and Computer Science
ICT (Information Technology and Communication) is the industry with the biggest skill gap projected to grow. The IT sector is developing faster than tech universities and college graduate tech specialists, so in the upcoming years, businesses will likely feel the significant need for more talented software developers, data analysts, cybersecurity experts, and other tech-related professionals.
That's why taking an online technology and computer science course is a future-proof tactic for students and switchers. They use this opportunity to get a market-demanded skill and become a part of a dynamic industry.
Business and Finance
Business and finance courses have also gained significant popularity due to the increasing need for skilled professionals in these fields. Online business and finance courses offer learners the ability to enhance their skills in areas such as accounting, business management, marketing, and finance, providing opportunities for career advancement and entrepreneurship.
Regarding business and finance, you can use online courses for professional growth if your current job is associated with any of the areas above. Those thinking about starting and developing their own business will also benefit from understanding project management, financing, marketing, and accounting fundamentals.
Language Learning
As the world becomes more globalized, the popularity of language learning online courses increases, too. English as a second language online courses are the most demanded since this is the language of business and global communication. Nevertheless, there are also diverse opportunities for those eager to learn any other language, including even those that don't exist. For example, after The Game of Thrones' popularity skyrocketed, an opportunity to learn the Valyrian language online appeared.
When it comes to learning a new language, the most effective tactic is to take an online course, subscribe to a language learning app, and schedule lessons with native speakers. The modern eLearning industry provides all these opportunities at once.
Personal Development
Personal development courses have become increasingly popular as people seek to improve their lives and achieve their personal goals. Online personal development courses provide learners with strategies and tools to improve their personal and professional lives, including stress management, time management, productivity, and leadership skills. The best thing about this opportunity is that you can use online courses to advance your career, improve interpersonal relations, and take your quality of life to the next level.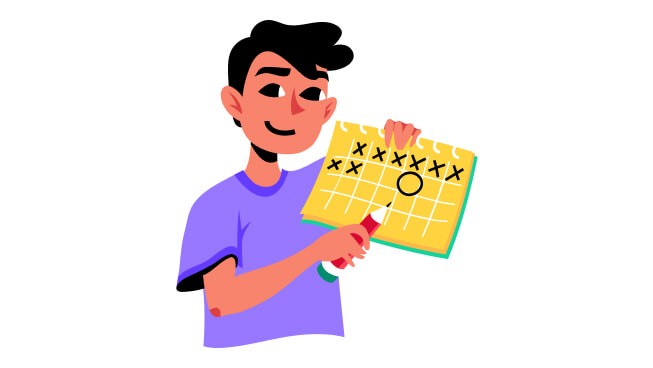 Health and Wellness
Health and wellness online courses became especially popular during the pandemic when people had no physical access to gyms but faced mental health issues massively. Now, courses in this direction are still sought-after for both personal and professional purposes. They provide learners with the knowledge and skills to improve their physical, mental, and emotional well-being, including nutrition, fitness, meditation, and mindfulness techniques. After completing such a course, you can use this knowledge to improve your health and help other people do the same.
How to Choose Online Courses
So, how do you boost your skills with online courses? The main thing is to choose the right course that meets your learning goals, educational background, and interests. Here is how to find the best online courses to boost personal and professional skills.
Identify your goals and interests. Before you start choosing an online course, narrow down the options to the field of your interest. If you don't know where to start, consider the directions we've outlined above.
Match the course with your knowledge level. Next, shortlist the suitable courses, paying attention to the knowledge level. Usually, there are online courses for beginners, intermediate-level learners, and experts.
Consider the course content. Also, pay attention to the course content. Usually, the course creators describe the main sections and questions to discuss. Make sure the course materials have the issues that are essential and relevant for you to learn.
Compare ratings and reviews. This can provide valuable insight into the course's quality, content, and effectiveness and help you decide whether the course is right for you.
Match the course cost with your budget. As the last step, ensure the course cost meets your learning budget. If you are getting started with learning the subject or topic, it's better to take a free course and then move to paid ones.
Conclusion
Online courses are one of the best opportunities to learn new concepts, acquire new skills, and keep your brain in an ever-learning state. Whether you are looking to sharpen your skills in technology and business, become multilingual, improve your physical and mental health, or grow personally and professionally, the world of online learning has something for everyone.
With the right mindset, dedication, and commitment, you can now access the tools, materials, and resources to help you pursue your passions and achieve your goals. We at Kwiga encourage teachers to share their knowledge, create online courses and distribute them among the genuinely eager students!